Latest News
We're here to keep you in the know. Catch the 411 on all the latest WNB announcements and accolades published in local DFW articles. Be sure to check back from time to time and skim what we've got for ya.
Worthington Announces New Senior Vice President, Jared Treesh; Dec. 11, 2015
Dan Buchanan joins WNB as Vice President, Mortgage Lending; Feb. 17, 2016
"Clearing the mud" with Greg Morse; CEO Magazine, Summer 2016
Worthington Breaks Ground on New Branch; Fort Worth Business, Sept. 18, 2016
WNB Voted Best of the Best in Arlington, Star-Telegram, Sept. 21, 2016
CEO Greg Morse speaks about Tarrant County Blue to CBS 11; Oct. 28
AAA Magazine features Otis Dozier painting at WNB's Arlington branch; March-April 2017
CEO, Greg Morse interviewed by WFAA on identifying counterfeit money; March 8, 2017
Worthington Announces new Edwards Branch President, Aaron Loose; April 7, 2017
Worthington Voted Best Bank, Indulge Magazine 2016 Posh Awards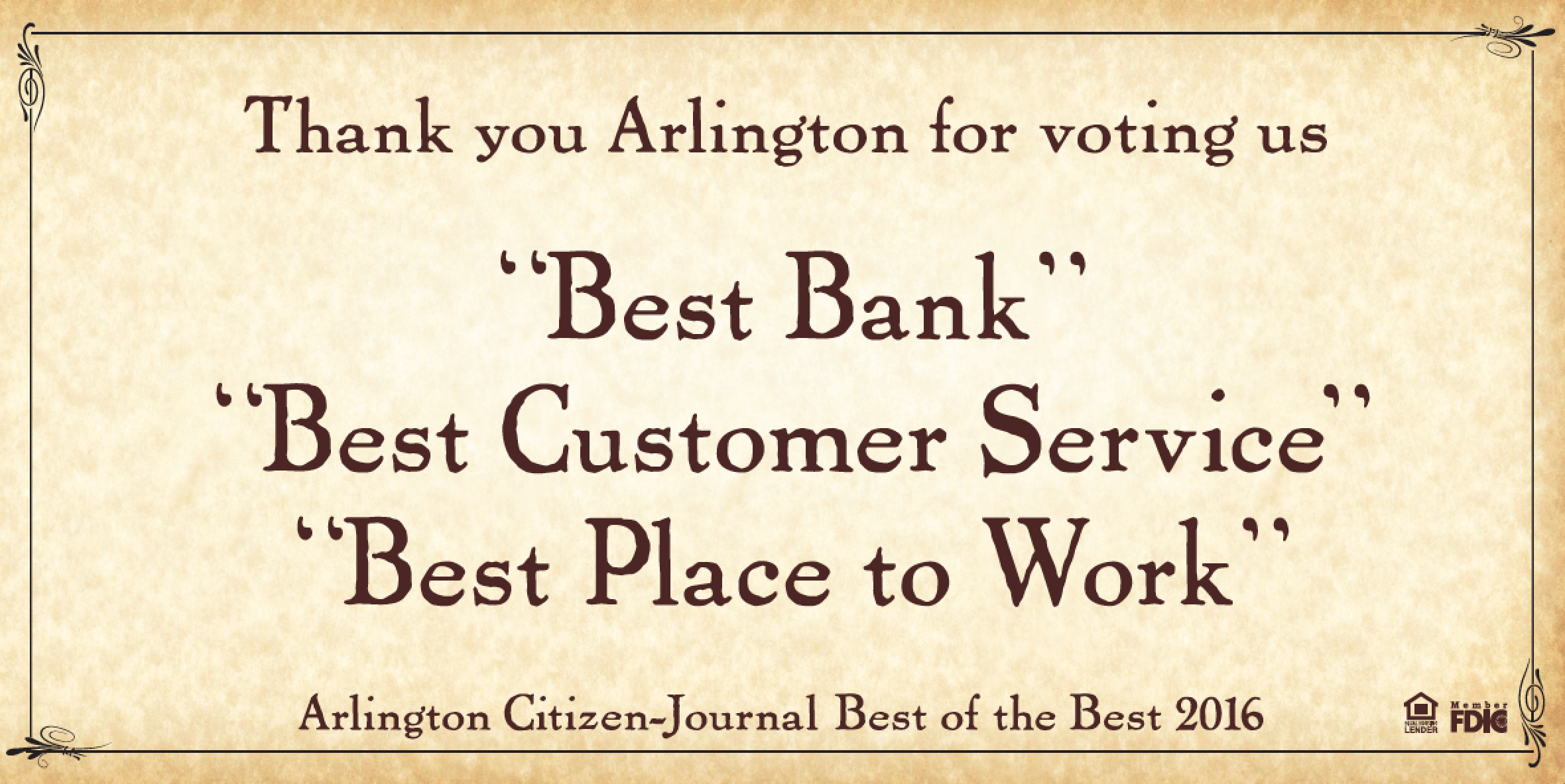 If you would like a media kit or want to interview one of our stellar bankers, please contact us at info@worthingtonbank.com or call us at 817-303-1200.