Art Collection at the Colleyville Location
Our Colleyville location has an extensive Art collection including works by Sophie Brown, a highly respected Western artist, who uses bold color and striking brush strokes to convey the wild energy of horses and cowboys in motion. Though the forceful strokes give an impression of quick creation, her paintings, suffused with intensity, are the result of a pain-staking process. She studies photographs, anatomy books and her own horses.
Brown's deft and unusual way of brushing draws many admirers to her work.
Brown, who was born in Birmingham England and educated at the University of London and the University of Michigan, is now working on a series of paintings depicting cowboys in scenes of ranching life.
Other Artists that have work at our Colleyville location include Stephen Sabastian, Lajos Markos & Raymond Everett. A bronze by Frederick Remington and a collection of twelve accurate replicas of historic Texas Flags and maps are also featured at this location.
Stephen Sebastian, a painter who currently lives in Irvine, CA, often works in a variety of mediums. Strong design and use of light are fundamental for his work. Many of the mediums Sebastian uses in his color pallet have been custom created to help achieve the rhythm and flow of his realistic but very expressionistic finished work. Brushstrokes are apparent, but precise. Transparent glazing techniques help achieve the jewel-like quality in the finished pieces.
Raymond Everett was born in New Jersey in 1885, but he has deep Texas roots. He fell in love with Texas' beauty and its subject matter while studying for a degree in architecture from the University of Texas at Austin, where he would eventually head up the architecture department. In his spare time, Everett created Western scenes in multiple mediums, including paint and sculpture. He traveled all across the state, capturing the danger of the rodeo, the beauty of the hill country and the heart of everyday life here.
This series of paintings, created by Everett in 1912, once hung on the walls of Houston's famed Rice Hotel. Using rich blues, greens, browns and rusts, the pieces depict life in frontier Texas.
The artist Randy Peyton, a fourth-generation Texan, resides somewhere between the picturesque landscape of the Hill Country and dreamy state of Paris Impressionism. He even has a series of painting that incorporate Monet's lilypads into Texas scenes.
The self-taught artist – he designed marketing materials for a bank while painting in his spare time –developed an intense following among Texas art collectors. He has an incredibly disciplined approach to painting, often spending 12 hours a day in his studio.
Peyton's vibrant works often incorporate architecture, like the beautiful mission of San Antonio, as well as landscapes bursting with color from blue bonnets and other Texas flowers.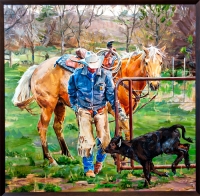 Get Out Of Jail Free
Sophy Brown
49 X 49 acrylic on board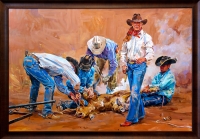 Hit Me With Your Best Shot
Sophy Brown
70 X 46 acrylic on board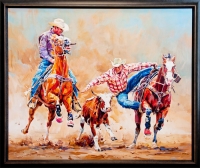 The Bulldogger's Ballet
Sophy Brown
57 X 48 acrylic on board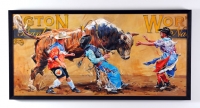 Troubled Asset Relief Program
Sophy Brown
57 ½ X 27 ½ acrylic on board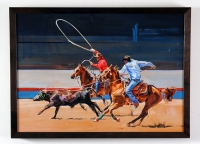 It Takes Two
Sophy Brown
35 X 25 acrylic on board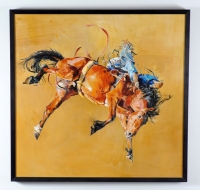 Belly Up
Sophy Brown
47 ½ X 46 acrylic on board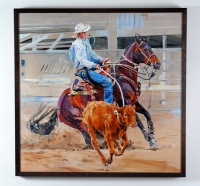 All Tied Up
Sophy Brown
47 X 46, acrylic on board
You Go Girl
Sophy Brown
45 X 35 ½ acrylic on board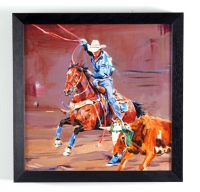 The Chase
Sophy Brown
17 X 17, acrylic on board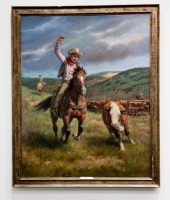 Frontier Energy
Lajos Markos
Size 60 by 48
Painted approximately 1960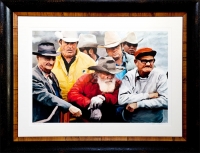 Stock Market Boys
Stephen Sebastian
22 X 23 numbered print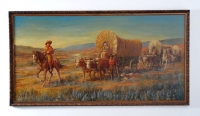 Crossing the Pecos River
Raymond Everett
Texas; 36 ½ X 72 oil on panel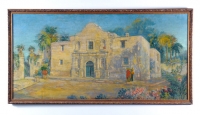 The Alamo
Raymond Everett
37 X 75 oil on panel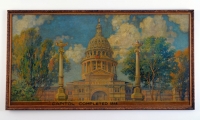 The State Capitol of Texas
Raymond Everett
38 ½ X 74 ½ oil on panel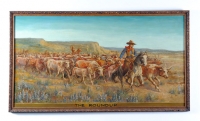 The Roundup
Raymond Everett
39"X 71 oil on panel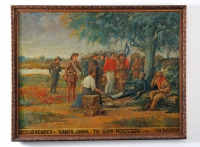 Surrender of Santa Anna to General Sam Houston
Raymond Everett
38 ½ X 51 oil on panel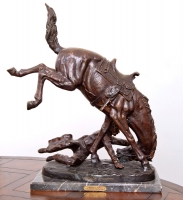 Wicked Pony
Frederick Remington (owned by John Newbern)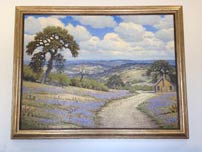 A Texan Spring
Randy Peyton
48X36 oil on canvas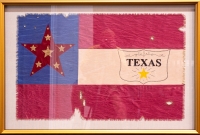 The Lone Star Texas Statehood Flag
46" X 31"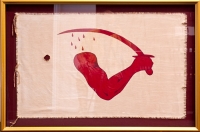 The Goliad Flag
45" X 31"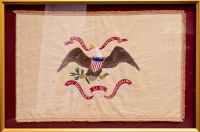 Teddy Roosevelt's Rough Riders Flag
31" X 45"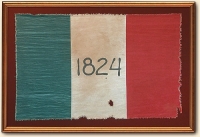 The Alamo Flag
31" X 46"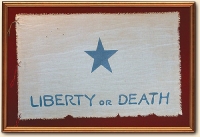 The Troutman Flag
31" X 46"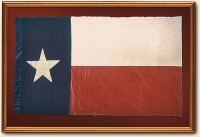 Third Flag of the Republic
31" X 46"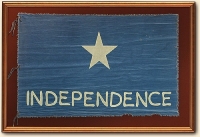 Captain Scott's Flag
31" X 46"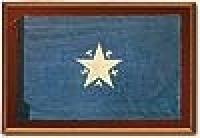 First Flag of the Republic
31" X 46"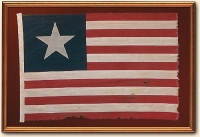 Flag of the Texas Navy
31" X 46"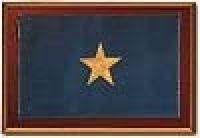 Second Flag of the Republic
31" X 46"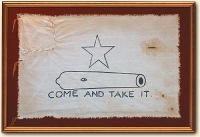 The Gonzales Flag
31" X 46"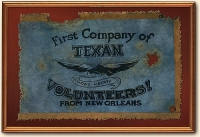 Flag of the New Orleans Gray
31" X 46"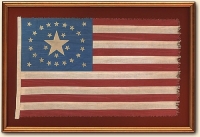 The Lone Star
Texas Statehood Flag
31" X 46"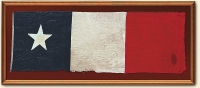 The Dodson Flag
59" X 24"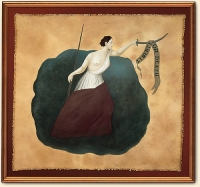 San Jacinto Flag
40" X 37"
Texas Maps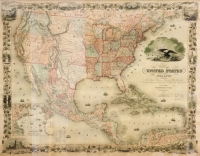 The United States and Manifest Destiny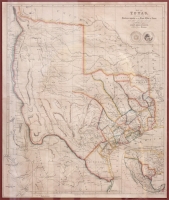 The Republic of Texas 1849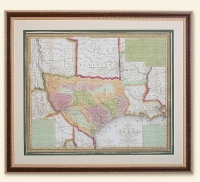 New Map of Texas (The Mitchell Map)
44" X 38"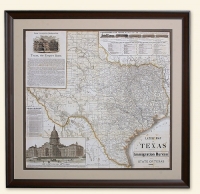 Empire State
41" X 39"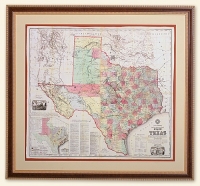 US and the Republic of Texas
45" X 38"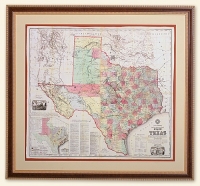 Agriculture and Geologic map 44" X 41"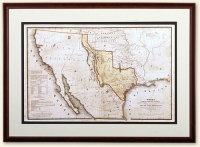 The Official American Recognition of the Republic of Texas
55" X 40"