Art Collection at Fort Worth/Sundance Square Location
Worthington National Bank's Sundance Square location is home to an incredible art collection. Emily Guthrie Smith, who taught at TCU, painted the largest piece, titled The Branding Room (shown below). This painting once hung in the old dining area of Fort Worth's Western Hills Hotel and was saved from the 1968 fire, which destroyed the Western Hills Hotel.
Our downtown Fort Worth location also showcases many pieces of art by Xiang Zhang. Born in the year of the horse, Zhang grew up in China. He came to the United States to study art and received his Master of Fine Art from Tulane University. He traveled to Fort Worth and went to The Four Sixes Ranch, where he asked if he could watch the cowboys. He knew nothing about the ranch or the ranch's owner - Burk Burnett, the original owner of the restored Burk Burnett Building. Coincidentally, all of Zhang's paintings at our bank are from his experience at Burk Burnett's The Four Sixes Ranch.
Worthington National Bank also has offices on the second floor of the historic Burk Burnett Building. This floor houses a collection of watercolors created by Fort Worth artist Danny Jones. CEO Greg Morse commissioned Jones to create 12 paintings, each to capture a unique Fort Worth image or landmark, including Bass Hall, Tarrant County Courthouse, Downtown Post Office, Kimbell Art Museum, Amon Carter Museum, Modern Art Museum, Colonial Country Club, Texas Christian University and the Will Rogers statue in Fort Worth's Cultural District. There are many bronzes and Longhorn steerheads at our Sundance Square location. We also have an extensive collection of maps.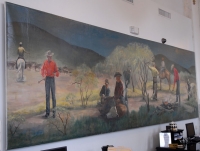 The Branding Room
Emily Guthrie Smith (Am. 1909-1986)
1951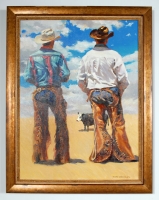 So?
Xiang Zhang
1999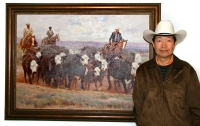 Head 'em up, Move 'em out
Xiang Zhang
1999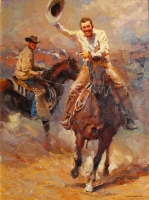 Quittin' Time
Xiang Zhang
1998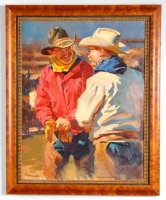 Let's Get a Cup
Xiang Zhang
1998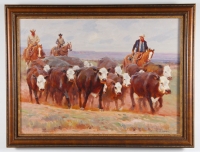 Head 'em up, Move 'em out
Xiang Zhang
1999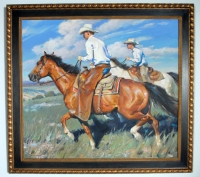 Boys are Back in Town
Xiang Zhang
1990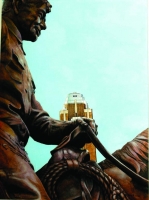 Will Rogers Sculpture and Tower
Danny Jones
2005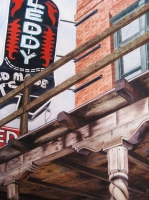 M.L. Leddy's
Danny Jones
2008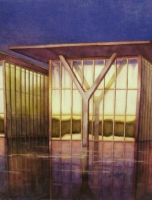 Modern Art Museum
Danny Jones
2008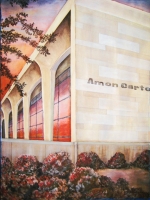 Amon Carter Museum
Danny Jones
2010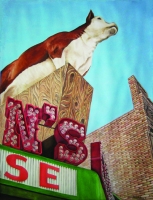 Cattlemen's Steakhouse
Danny Jones
2010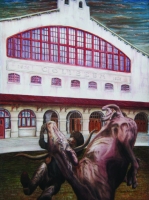 Northside Coliseum & Bill Pickett Sculpture
Danny Jones
2011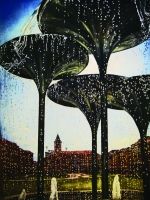 Texas Christian University
Danny Jones
2011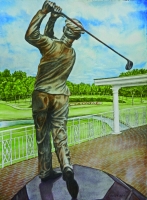 Colonial Country Club & The Ben Hogan Statue
Danny Jones
2012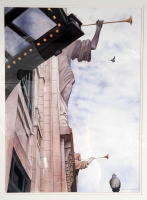 Bass Hall
Danny Jones
2007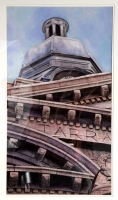 Tarrant County Court House
Danny Jones
2007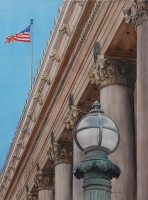 Post Office
Danny Jones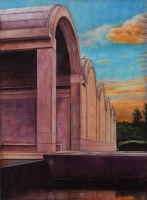 Kimball Museum
Danny Jones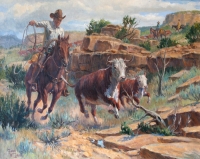 A Hurried Side Trip
Harry W. Brunk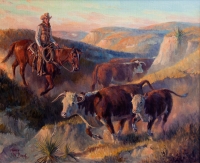 Cross Cut
Harry W. Brunk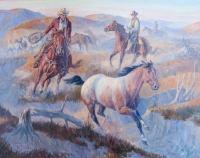 Headed for the Tail and Uncut
Harry W. Brunk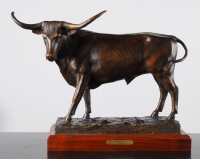 Native Son
Tom Moss
Bronze
The Taco Kid
Rick Jackson
Bronze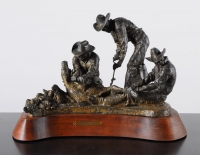 The Signature
Greg Kelsey
Bronze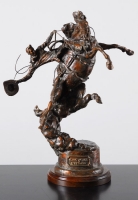 Battle of Wills
Jeff Gottfried
Bronze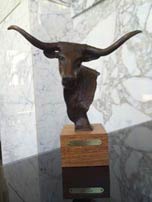 Texas Pride
Tom Moss
#34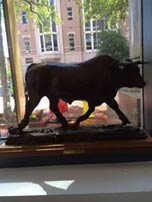 Otro Hombre
Greg Kelsey
#35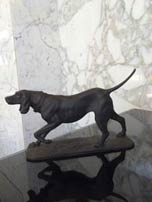 Pointer
Bronze
#36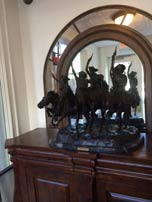 Coming Through the Rye
Frederic Remington
#37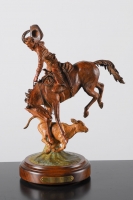 Hit and Run
Bill Nebecker
Number 28 of 30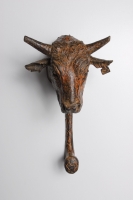 Bullish
Greg Kelsey
Number 8 of 50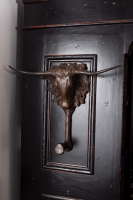 Nice Rack

Number 18 of 50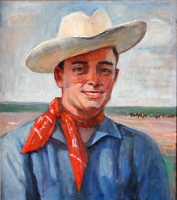 Cowboy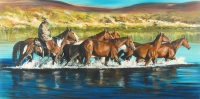 Let's Go
Paul Vank Ginkel
2002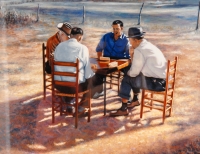 Sunday Afternoon Game
Betty Nash
1993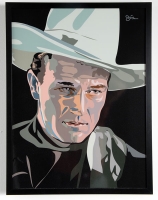 The Duke
Simi
2006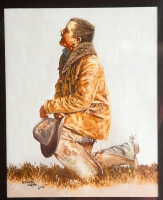 The Bent Knee
Kenneth Wyatt
1976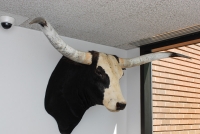 Rocky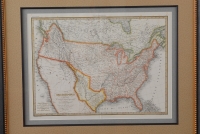 Maps Collection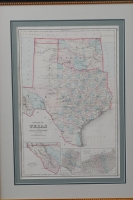 Maps Collection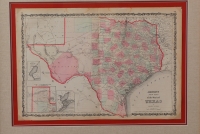 Maps Collection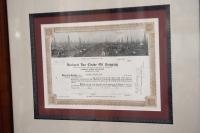 Maps Collection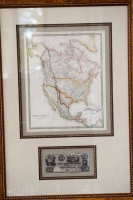 Maps Collection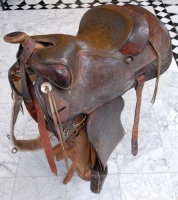 Saddle once owned by Amon Carter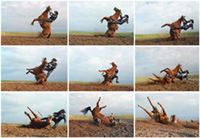 Stunt Cowboy Falling Off Hourse, Ventura, California (9)
Laura Wilson
Color Print, 5/10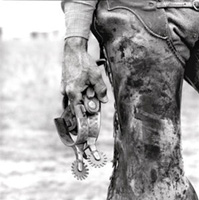 Hand and Spur
Laura Wilson
Gelatin Silver Print, A/P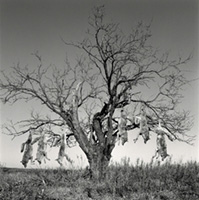 Mesquite Tree with Coyotes
Laura Wilson
Gelatin Silver Print 4/10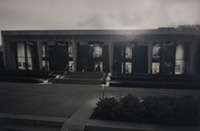 Amon Carter Museum Opening of Richard Avedon Show
Laura Wilson
Gelatin Silver Print, A/P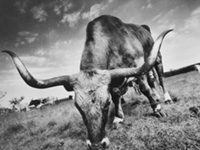 Longhorns
Laura Wilson
Gelatin Silver Print 5/10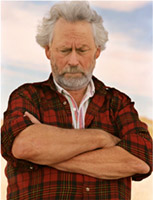 Donald Judd
Laura Wilson
Color Print 6/20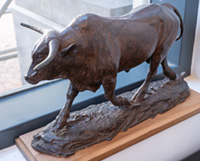 Otro Hombre
Gregory M. Kelsey
Bronze, 2/13

Get Gus, Lonesome Dove
William Ratliffe
Photography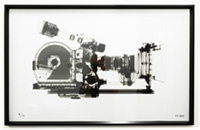 Movie Camera
Nick Veasey
Photography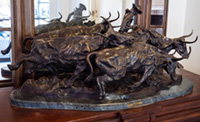 Stampede
Frederick Remington
Bronze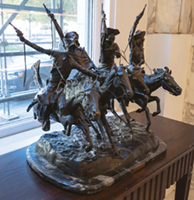 Coming Through the Rye
Frederick Remington
Bronze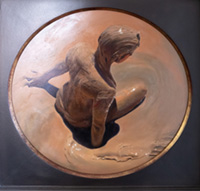 Javalina Clays
Teresa Eliot
Oil on Board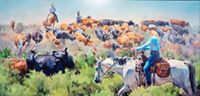 Logan Up
Sophy Brown
Acrylic on Board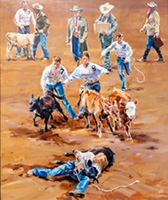 Calf Scramble
Sophy Brown
Acrylic on Board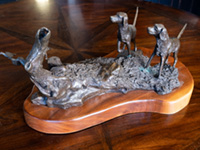 Covey Rising
Lowell Davis
Bronze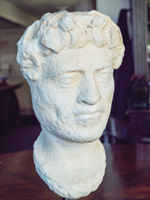 Head of Dionysus
Unknown
Marble Bust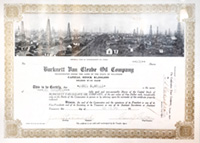 Burknett Van Cleave Oil Co. Certificate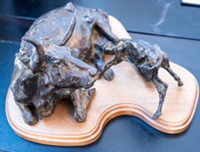 The Opportunist
T.D. Kelsey
Bronze, 5/5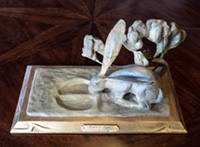 Cierra n Agua
Teal Blake
Bronze, 4/30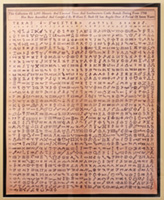 Texas S'Western Cattle Brands
William E. Bush
Print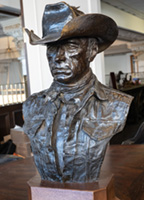 The Foreman
Harry Jackson
Bronze, #4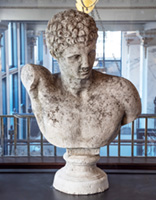 Hermes
Unknown
Concrete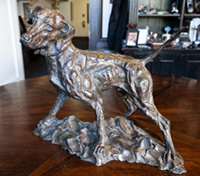 WOAH
Mick Doellinger
Bronze, 11/30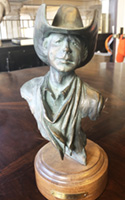 The Taco Kid
Rick Jackson
Bronze, 5/35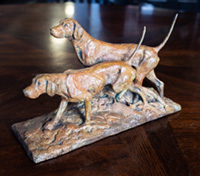 The Old Guard & Sorcerers Apprentice (1 of 2)
Walter Matia
Bronze, 29/50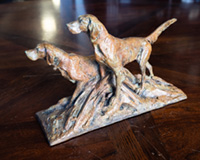 The Old Guard & Sorcerers Apprentice (2 of 2)
Walter Matia
Bronze, 29/50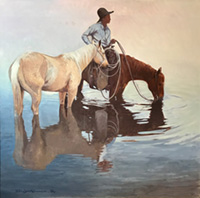 Ranch Water
Teal Blake
Oil on Canvas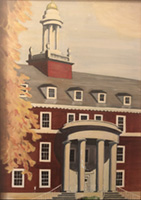 SMU School of Business
Frank Freed
Oil on Canvas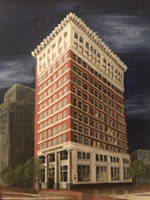 Burke Burnette Building
Wini Klein
Oil on Canvas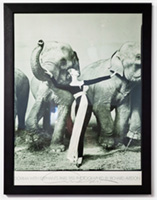 Dovima With Elephants
Richard Avedon
Signed Print